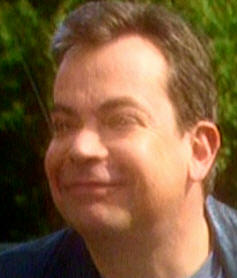 The Journalist is a character on The Vicar of Dibley. He was played by Andy Greenhalgh.
About the Journalist
He is the reporter who found out about the animal church service and came to Dibley to get the story.
He mocked the idea by asking if gerbils would be taking part in holy communion, he also said his bulldog is interested in the service.
After the story about the animal service was published and David showed Geraldine the article, she swore that if he came around again, she would be later seen wearing testicle shaped earrings after dealing with him.
Appearances